How to make an ECO-friendly rPET luggage rPET hard case trolley ?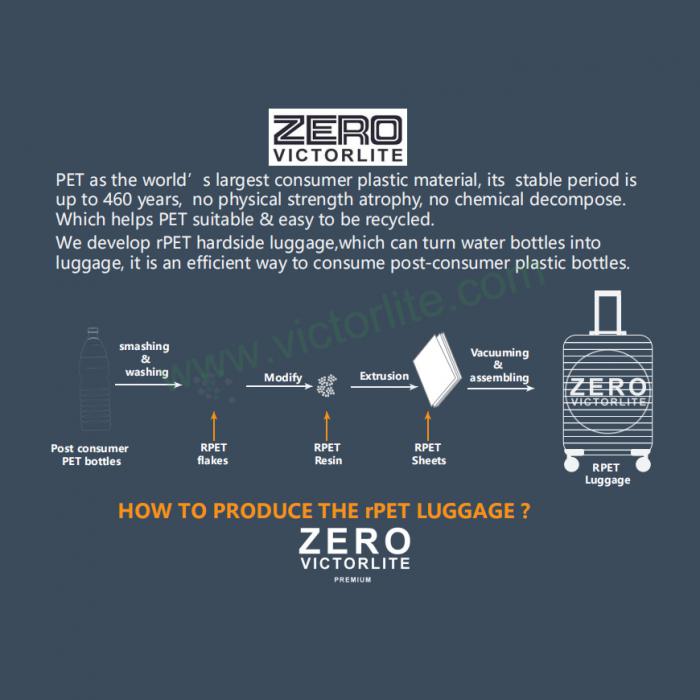 The sustainability of the products is particularly important to us. VICTORLITE has been dealing with the topic for a long time and has set itself the goal of making its product ranges more ecological and socially responsible.
Sustainability and durability are always the key considerations when developing our new luggage collection.
See below how VICTORLITE luggage to produce an ECO-friendly recycled RPET LUGGAGE.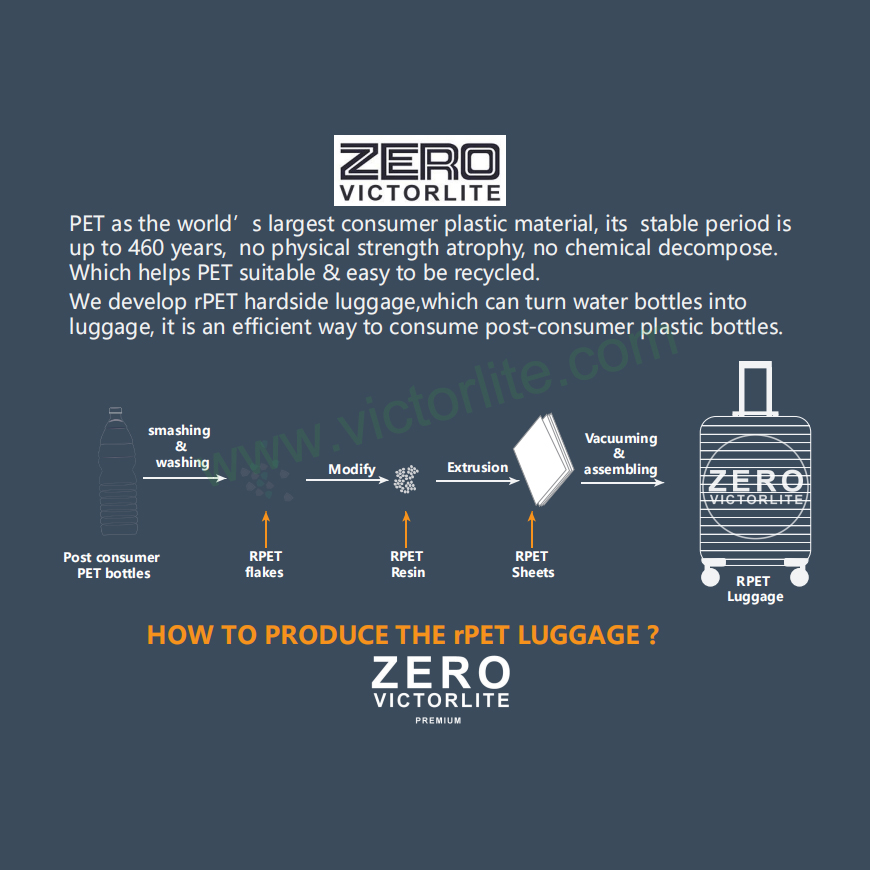 RPET LUGGAGE,rpet luggage set,rPET Hardcase Trolley,rPET hardcase koffer,rPET koffer trolley,r-pet luggage,r-pet suitcase,rpet hardside suitcase,rpet hardside luggage" alt="Victorlite rpet suitcase,rpet suitcase set,RPET LUGGAGE,rpet luggage set,rPET Hardcase Trolley,rPET hardcase koffer,rPET koffer trolley,r-pet luggage,r-pet suitcase,rpet hardside suitcase,rpet hardside luggage" border="0" />